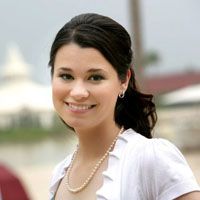 •Danielle graduated from Montserrat College of Art in 2010 with a Bachelor of Fine Arts in Photography and Art History. •She has interned at the Central Street Gallery and Peabody Essex Museum. •Danielle is beginning graduate coursework at Bank Street College of Education this Fall so she can combine her passions of fine art, art education, and museum studies.
1/1

Well, I survived the Lunar New Year Festival at the Peabody Essex Museum last weekend. It was actually quite fun! (We even broke over 2,000 visitors in attendance!) I got to talk with two other interns, and come to find out, one of them actually interned down in Disney World and knows my old Disney Store manager, Jarrod! It's definitely "a small world after all".  :)
This past week I started re-teaching my YMCA art class again. Luckily, I am teaching Mondays - Thursdays and enrollment is very high. But as cute as the kindergarteners are, I think I prefer teaching grades 3-5, because they actually finish the assignments and follow directions easier. My Thursday class is also very advanced in their skills, so I'm going to have to tweak some projects for them. The downside: I'm feeling a tidbit stuffy today, so I'm gonna blame it on the germy kids.  :(
Anyways, with the addition of the Y classes, I had my first week of figuring out how to shuffle them into my schedule. I now go from my PEM internship directly to the elementary schools, so I'm beat afterwards. However, it feels really good to be getting back into the work force and gaining all of this art experience.