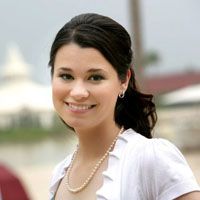 •Danielle graduated from Montserrat College of Art in 2010 with a Bachelor of Fine Arts in Photography and Art History. •She has interned at the Central Street Gallery and Peabody Essex Museum. •Danielle is beginning graduate coursework at Bank Street College of Education this Fall so she can combine her passions of fine art, art education, and museum studies.
1/1

So, today I had my internship orientation at the PEM. I drove over, found parking in the garage, walked through the mall and into the main building. I met up with the 14 other interns in the museum atrium, where we were briefed on what the internship entailed. We signed some paperwork and then went on a scavenger hunt. (This was extremely awkward, since no one knew each other AND the museum is huge, so we got lost.) We went over our answers from the scavenger hunt - I got one correct, so I won this snazzy pin as a prize:
We then had our pictures taken by security for our swipey-badges, got to view a couple of new exhibitions before the general public, and went on a super-secret tour of the basement of the museum. (All SO cool.) We then received our badges, signed more papers, and then I was whisked away to the Art & Nature Center where I had an hour of training.
Al-in-all, it was a very good day. I feel like this internship will be very beneficial to me. I can't wait to go in again tomorrow.